About Businessgameshop.co.uk
Founded in 2001, Businessgameshop.co.uk publishes management simulations, serious games and e-learning tools for the educational, private and public sectors. Our online capabilities allow us to develop custom made simulations.
We provide simulations on topics like management, entrepreneurship, health care, investments, marketing communication, international trade, travel and leisure and CSR. As we are always developing, new simulations will be launched continuously.



Education
Our business games are perfect for educational purposes. Students see the results of their decisions in real time. Allowing to develop their competences quickly. Our business games help students link theory and practice. Together with educational institutions we develop custom scenarios in our business games. customizability makes this business games relevant to any course of study.



Companies and Government

Companies and (non) governmental organizations profit from an appealing identity towards the latest generation of employees. With innovative marketing, recruitment and training our simulations appeal to this group.

Combining internet, serious games, assessment meetings, competitions and training events makes our organization attractive.



"Tell me and I will forget. Show me and I may remember. Involve me and I will understand."
Confucius, 450 BC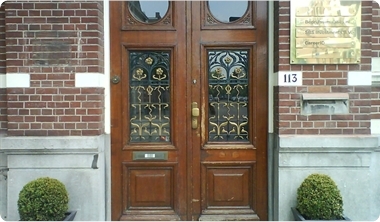 More information
For commercial matters, please contact:

Businessgameshop.co.uk / Edumundo
Milo Hendriks
Phone: +44 (0)2036084855
Email: m.hendriks@edumundo.co.uk

Headquarters
Jan van Nassaustraat 113
2596 BS The Hague
The Netherlands

Middle East
GCC Office
Mohamed Maladwala
Director
Phone : +971 2 6505 218
Mobile phone: +971 55 6906 412
Email: m.maladwala@edumundo.co.uk

Caribbean agent
Navin Ganga
Email: n.ganga@edumundo.com
Phone: (+597) 08592998

MaMaCo NV
P.O.Box 4179
Paramaribo - SURINAME