BSc International Business - ProSim Advanced
The Center for International Business University of Leeds (CIBUL) uses a simulation about entrepreneurship, marketing and trading.

Mr. Adam Cross, Senior Lecturer in International Business and Director of the Centre for Chinese Business and Development, about this game:

"On Friday 24th Sept. 2010 students of the new BSc International Business programmes launched this year by staff of CIBUL played an on-line business simulation game as part of their induction week activities. The game – ProSim Advanced – was designed and run by our external partner organisation, BusinessGameShop.co.uk, and involved students acting as the managers of small trading companies competing in the same market for potential customers. Despite a hard fought competition, with very strong results all round, there could only be one winning group, and we congratulate Johannes Ypma, Paul Neagoe and Vaida Karaleuiciute on their success."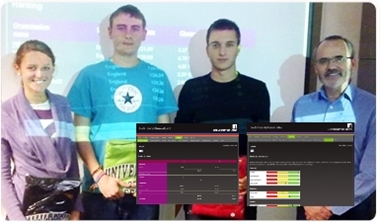 More information
Do you want more information about how this Business School used the business game?