Asset Management Game - Pas55
Asset Management has become one of the hot topics within many asset intensive industries. The last few years have shown a step change in focus on asset management across the globe. Major industry leaders have set about redefining their asset management operating models and are seeking to gain competitive edge by optimising component parts of this model. Others are attempting to learn what "asset management" means and how it differs from what they already do.

Pas55
Changes in the economic, political and regulatory environments led to a new emphasis to reduce capital and current maintenance expenditures while retaining acceptable service levels. At the same time, shareholders are looking for higher rates of return, while monitoring the (operational) performance and levels of investment in infrastructure and technology.

As a result of all those changes, the definition of asset management today is evolving to more than maintenance management or work/resource management. The world has moved well beyond investing capital in an asset simply to ensure that budget allocations are spent, or operating and maintaining an asset in a particular way because "That's the way we've always done it."

In the current social- and political environment the asset manager has to manage the asset base lifecycle to meet a host of business, operational, legal, tax, regulatory, security, safety, health and environmental risks associated with owning and operating infrastructure assets.

As asset management processes and practices have evolved, there has been an attempt to codify a set of good practices into a global specification. The result, PAS 55, sets forth the elements, documentation and management system of good asset management. It is necessarily generalized to serve multiple industries and thus may often be helpful in gaining a rudimentary knowledge of the principles of asset management. However, in practice each infrastructure owner – operator has to apply these principles within the particular context of its business value framework and its economic, political and regulatory environment.

Beyond PAS 55, the basic objective of asset management today is to understand and manage the right balance between risk, cost and performance to enhance value from owning and operating an asset base.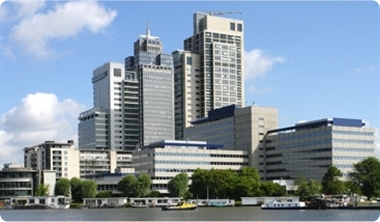 More information
The Asset Management Game is a co-production between Marc Hartsema and BusinessGameShop.co.uk.The game is successfully used by multiple (N)GO's and nuclear nuclear processing site Sellafield (former Windscale), Seascale.