Health Care Games
BusinessGameShop.co.uk has created multiple Health Care Games for pharmaceutical companies, assisted living communities and production companies for medical supplies.

Assisted living community
Players act as the management of an assisted living company. Strategy, HRM issues, and finding a genuine balance between people & 'profit' are the main subjects in this management game.

AstraZeneca Leadership Game
Global pharmaceutical and biologics company AstraZeneca trains their marketing department by playing a management game about trading chocolate instead of pharmaceuticals. The game focuses on leadership skills, 360 degrees feedback and management styles.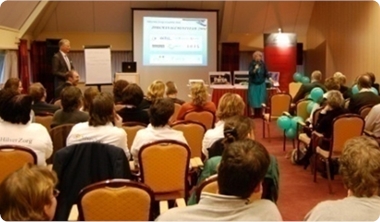 More information
Some of our health care customers:
- AstraZeneca
- Fresenius Medical Care
- Baxter
- HilverZorg
- Healt Care Management School
- INHolland University Amsterdam
- CZ Insurence